Below are the steps to connecting Stripe with Fundraising KIT.
Connecting PayPal with KIT
Step 1: Set up Your PayPal Account for KIT
To connect PayPal with KIT, you'll need to create a Client ID and Secret in your PayPal account. Please follow the steps below to create these credentials.
When you have logged into PayPal Developer, it will open to the My Apps & Credentials page. You can also access that page by clicking on My Apps & Credentials under the Dashboard heading in the left sidebar of your screen.
On the "Sandbox | Live" toggle, click "Live" to enable your API for real transactions. "Live" should be blue. Please note that KIT does not support Sandbox accounts.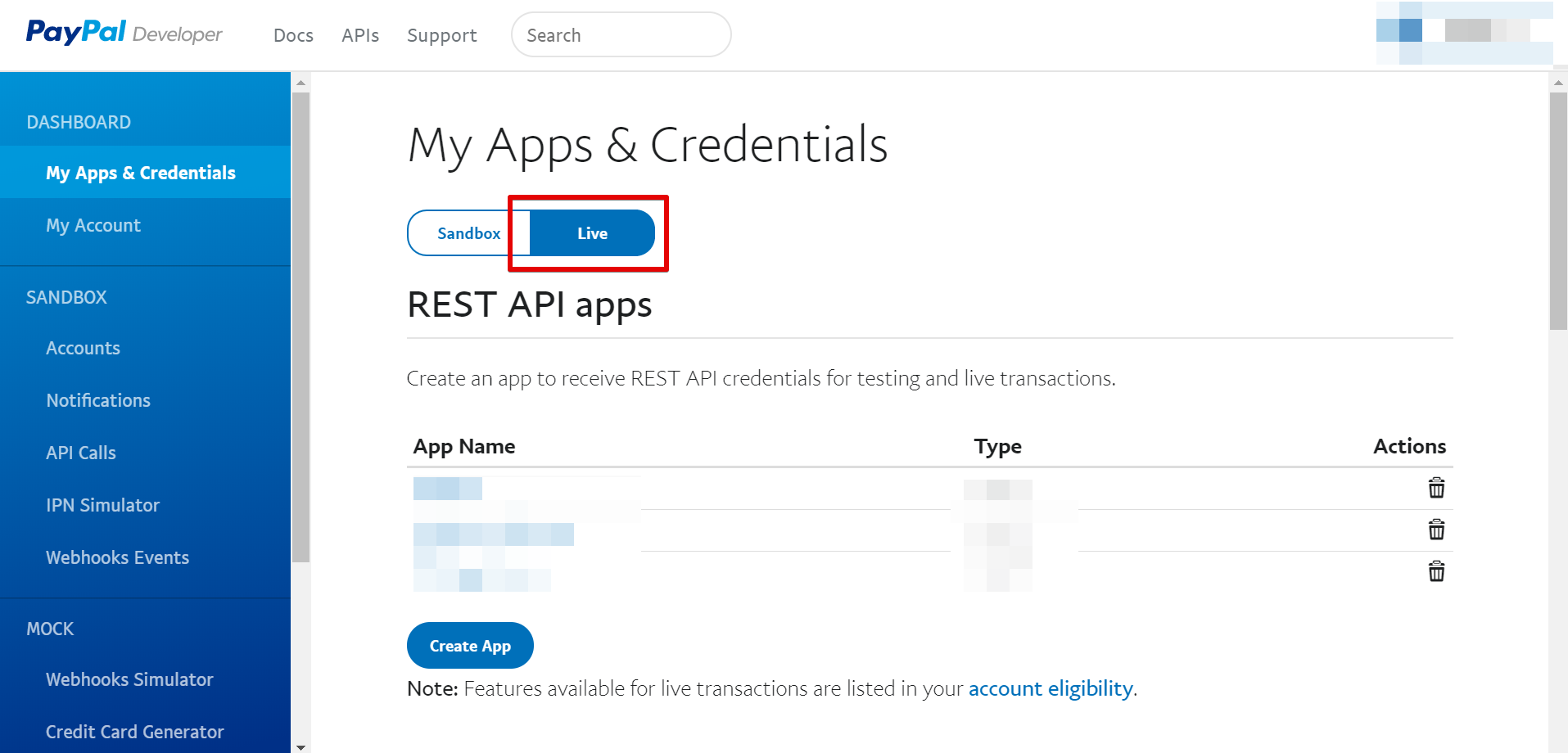 Underneath the REST API app click on the blue "Create App" button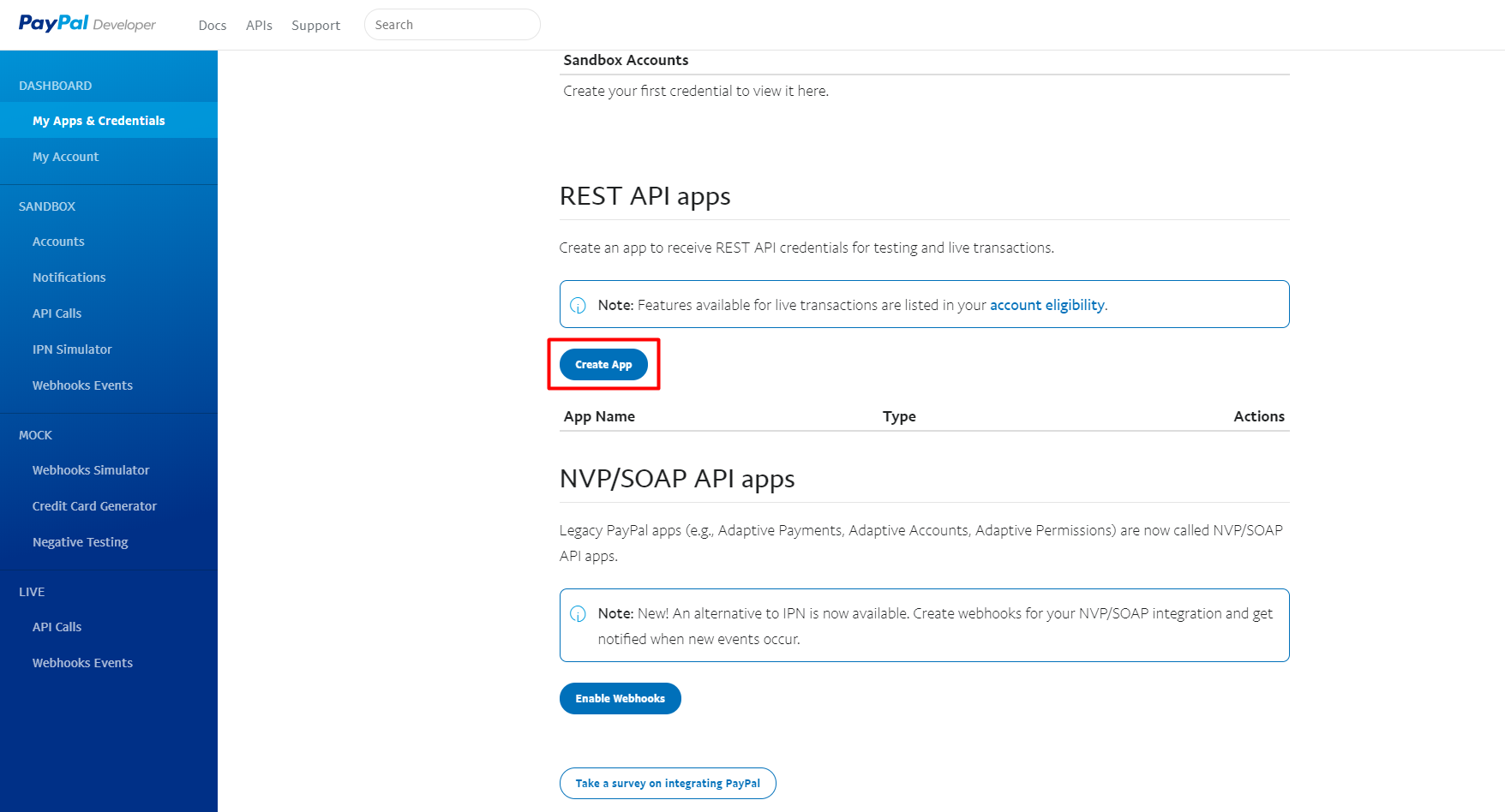 On the Create New App page, type in an App Name(you can just call it "KIT" or use your organization name). If you are given the option to select an App Type, we reccomend selecting 'Merchant'
Click the"Create App" button at the bottom. This will create the mechanism through which to link your KIT and PayPal accounts.
Scroll down to the live App Settings field, and ensure that all the options and advanced options for Accept payments, Invoicing, and Payouts are checked.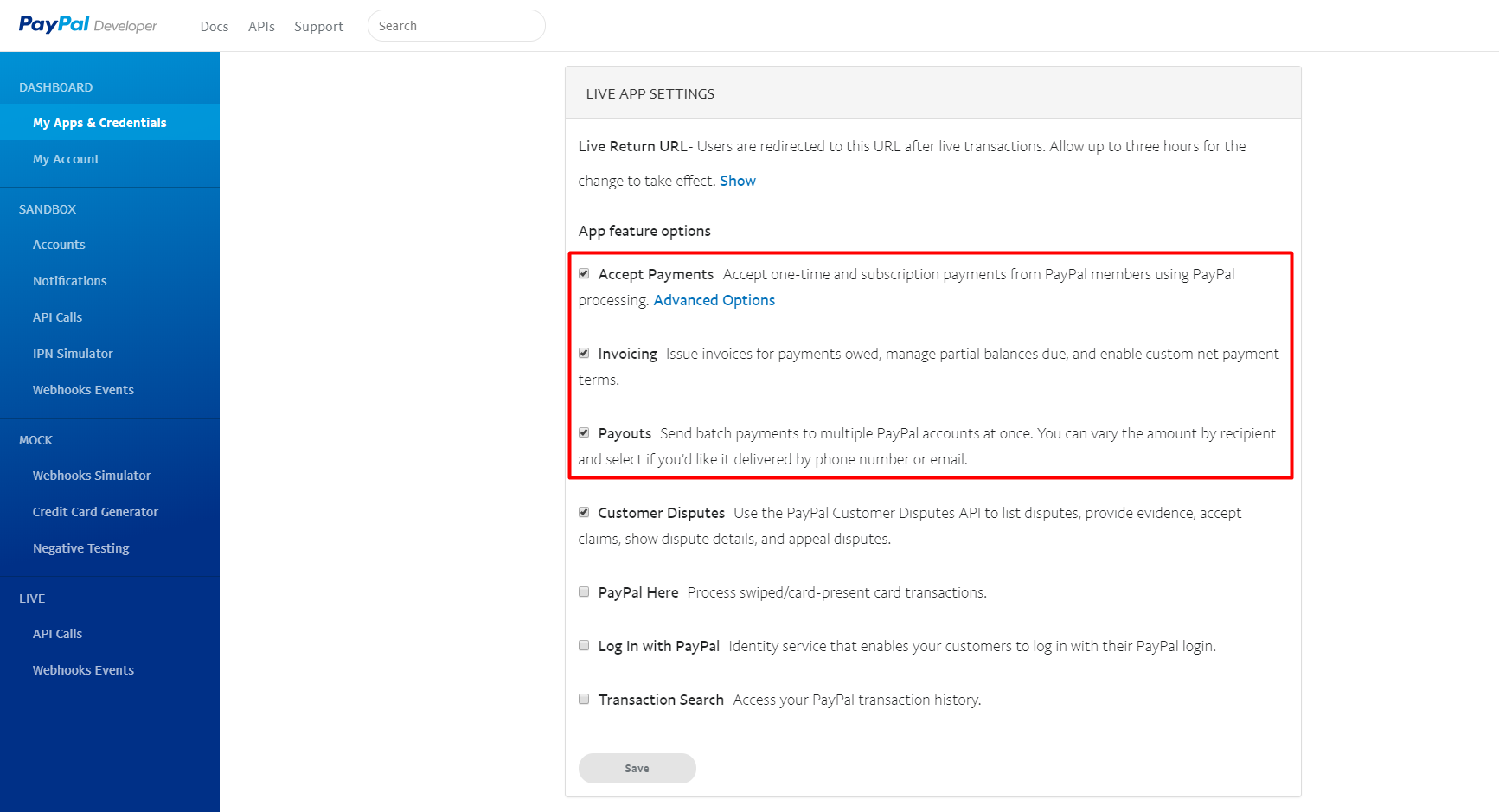 Scroll back to the top of the screen. The Live API Credentials area will display your PayPal account, a Client ID, and a Secret. Click "Show" under the Secret field to reveal the code.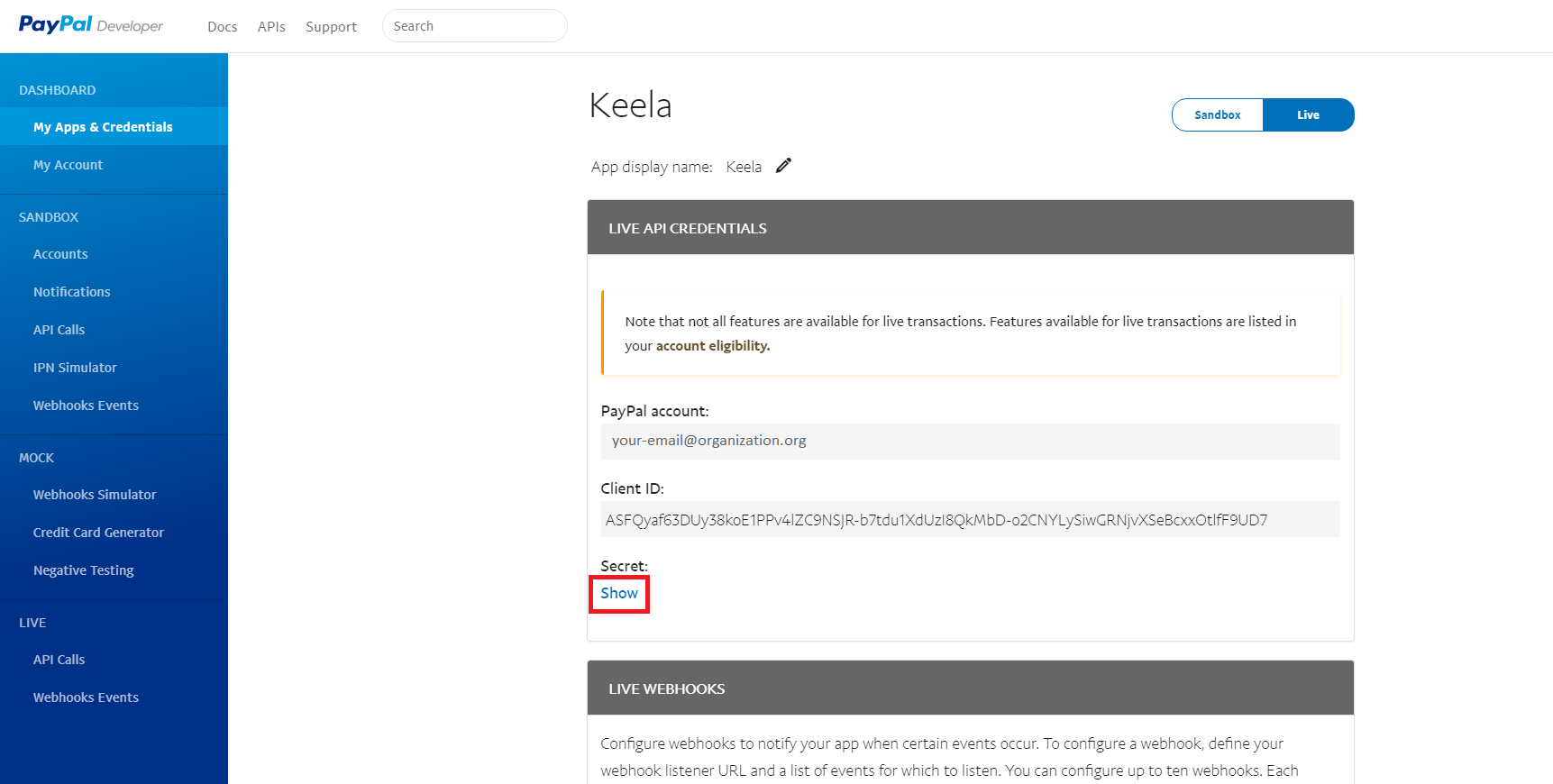 Step 2: Connect Your PayPal to KIT
Leave this page open and create a new tab to complete the integration in your KIT Account. Login to your KIT account > navigate to Organization Settings > select Payment Processors > find PayPal and click Connect
Enter your Client ID and Client Secret provided by PayPal (see above instructions) > click save.
Your account should now be successfully connected to PayPal. Congratulations!
Managing Payment Processing Fees
The Payment Processing tab in Organization Settings allows you to customize your payment processing fee. When collecting payments via KIT Pages, you have the option to ask your contacts if they'd like to help cover Payment Processing Fees charged by PayPal. By default, KIT will post this processing fee at 2.2% + $0.30. If this is not your processing fee, you have the opportunity to adjust the fee by selecting Manage in this section.